Budgets Big and Small Can Rely on Ron Carter Ford to Provide Real Auto Financing Solutions to Real Alvin Drivers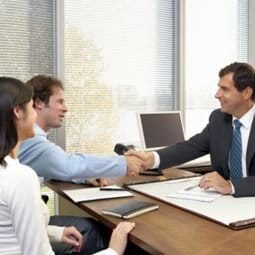 People from all over the greater Pearland, Hillcrest, and Friendswood areas have come with problems and left with solutions after a quick and easy talk with our knowledgeable financial team. The reason why? Our experts have only one goal in mind: turning your dreams of ownership from fantasy to reality.
New and pre-owned Ford models alike are eligible for great auto loan rates, and we'll do our best to get them for you. First time buyer? Or maybe you're looking to get a new car for a lower payment...whatever the reason, we also offer great Ford lease terms on new cars.
To begin, just fill out the easy-to-use contact form or, if you have the time, come on down and talk to us in person! We'll be happy to discuss your options and help you decide which solution is right for your needs.
Lease vs. Buy
The main difference between leasing and buying a new Ford is ownership. When you choose to purchase your vehicle, you won't have any mileage penalties, and you can customize your vehicle any way you'd like. Leasing means you will only own the vehicle for the term of your lease-which is usually between 2-3 years. One advantage of leasing is you can drive a brand-new Ford Escape, Mustang, or Expedition every few years. That means, you will always have the latest technology and safety features.
The Benefits of Financing Your Vehicle
There are plenty of benefits of financing your vehicle with Ron Carter Ford. First, you have the opportunity to build equity. Once you have finished paying off your vehicle, you can sell the vehicle or trade it in for a new one. When you finance your vehicle, your car insurance rates could be lower.
If you think financing your vehicle sounds like the right option for you, we encourage you to complete our online finance application. Once submitted, one of our finance managers will be in touch with you soon after.
Where Can I Find Auto Financing near me?
You can find auto financing in Alvin, TX at Ron Carter Ford. We are conveniently located for drivers throughout the Pearland, Hillcrest, and Friendswood, TX areas. Please don't hesitate to contact our team if you have any questions about auto financing in Alvin, TX. We look forward to hearing from you soon!